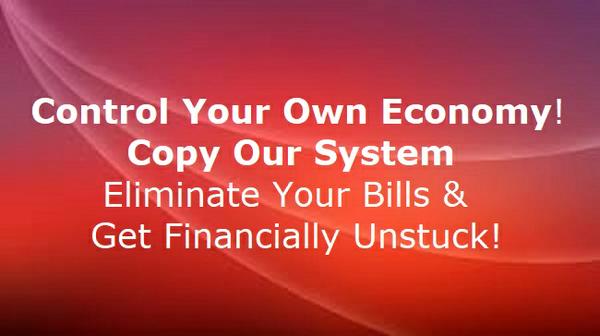 Are You Fed Up With The "Rigged" Economy?
If you're anything like I was 2 years ago, then you're fed up with the
"rigged" economy, and a financial system that gets more complicated
every day.
I'm from the U.S. where the Middle Class is disappearing (like it is in
many other countries around the world). As a college student, I watched
this happen, and decided I didn't want to be another statistic. So, I made
my own path.
I quickly learned that even though the traditional economy may be
struggling, there is another "hidden" economy of entrepreneurs that
know how to make money in good times and bad.
These entrepreneurs live by their own rules, and aren't tied down to a
desk in some office with a boss breathing down their necks. With the
Internet, they can run their businesses from the comfort of their homes,
or while traveling the world (like I do).
But until now, it was hard to join this "hidden" economy because of the
BIG problem with starting a home business…
There is way Too much information out there!
It's almost impossible to filter through all the advice and know what is real
and what is B.S. (And frankly, there are a lot of scammers out there.)
Well, this is DIFFERENT.
The company behind this system builds the websites, fulfills the products,
and sells your leads into higher priced programs that you continue getting
commissions on.
And every time one of your referrals upgrade thru the automated selling
system , you make BIG commissions!
So if you are fed up with the "Rigged" Economy and ready to make and
live your own economy…
I would highly recommend you Create Your F.r.e.e. Account. Take
a serious look this proven automated selling system.
Just create an account and follow the simple step by step instructions
to start making easy commissions with this home business…

Thanks for the visit, please like, comment and share…
Until next time… Enjoy and Prosper!
Stan Fuller
Never allow your dreams to die!